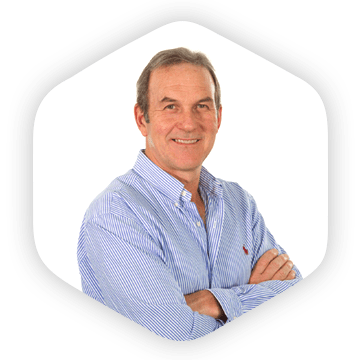 "These Traits helped me grow a real-money, live-executed portfolio of household-name ASX stocks by 54% during 2019, and by over 18% annualised since January 2016."
[siteorigin_widget class="SiteOrigin_Widget_Image_Widget"][/siteorigin_widget]
In this FREE EBOOK you'll learn…
The 16 key traits used in managing an open-book ASX portfolio to a >18% annualised growth since 1 January 2016; smashing the returns of the share market and managed (super) funds over the same period
Why buying shares is easy, but knowing when to exit your trade is much harder (This is the point that most investors get wrong)
How to make your money work harder for you whilst you do very little
What million-dollar investors can learn from one McDonald's employee
The little-known hacks to manage short term market volatility and avoid large trade losses
The fastest way the news media can kill your portfolio
How to be ready for the next bull market: be armed and know when to buy
How just a half hour a week of effort investing only in ASX large-cap stocks can achieve incredible returns
The traits that limited drawdowns to less than balanced funds during the Covid-19 crash of March 2020
And other traits the whales of wall street don't want you to know
This is a unique and different
e-book that outlines…
Doing so can potentially add hundreds of thousands of dollars to your retirement nest egg over the long term by cutting fees and making your money work harder for you with very little effort – probably much less than you currently expend.
The 16 Traits are the main traits that I have found, over the last three decades, to be foundational to becoming a Top 1% investor in the stock market.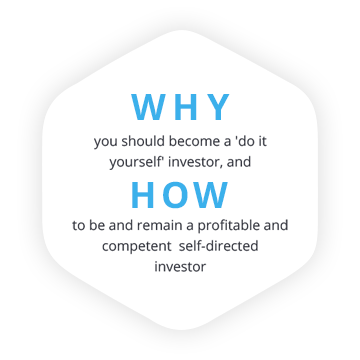 These Traits helped me grow a real-money, live-executed portfolio of household-name ASX stocks by 54% during 2019 and by over 18% annualised since January 2016, in just 15 minutes a week of my time.
So, if you are ready to take control of your investments, outperform even the top managed & mutual funds and achieve investing peace of mind, start by reading this new ebook on the 16 Traits of a
Successful Investor.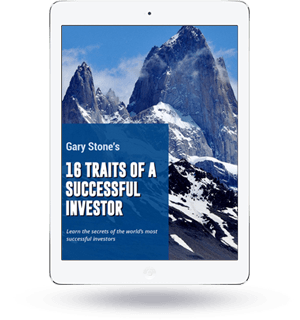 [siteorigin_widget class="SiteOrigin_Widget_Image_Widget"][/siteorigin_widget]

"Our purpose is to skill everyday investors to outperform the stock market by 5% compounded p.a. (additional 50% to 100% profit) over rolling 5-year periods, using a Systematic Approach to protect and grow their portfolios, in no more than an hour a week."
Gary Stone
Managing Director, Share Wealth Systems
About The Author – Gary Stone
Gary Stone has a Bachelor of Science degree majoring in Computer Science and Mathematics. He started his investing career in the stock market in 1990.
This allowed him to combine two of his main business interests, computing and the stock
market, to establish Share Wealth Systems in 1995, which provides Investment Systems and coaching to self-directed investors.
Since then, he has researched and designed two commercially available Investment Systems for self-directed investors who invest in the Australian and U.S. stock markets, viz., SPA3 Investor and SPA3 Trader.
Over 25 years, Gary has invested over 8,000 hours into researching, building and refining these investment systems.
His business has also developed its own commercially available intermediate-range charting and technical analysis software, called Beyond Charts.
A trusted source of financial investment and advice, Gary Stone has had over 200 media appearances on TV and radio in Australia from 2008 to 2021 (Sky Business Channel, TickerTV, Money News radio show), and over 50 interviews on radio in the U.S.
He has been a keynote speaker since 1997 at numerous conferences around Australia. These include numerous Australian Technical Analysis Association (ATAA) meetings, including four Annual ATAA Conferences and two IFTA (International Federation of Technical Analysts) conferences.
Gary is also the author of "Blueprint to Wealth: Financial Freedom in 15 Minutes a Week.", which was published in 2016 with over 4000 copies sold world-wide and is available on Amazon in Kindle, paperback and hardcover.
Share Wealth Systems flagship Investment System, SPA3 Investor, has achieved remarkable returns as the live executed ASX portfolio graph above shows.
Being a mechanical trend-following system, other self-directed investors could have repeated similar performance if they used SPA3 Investor for their own stock market investing.
Gary is currently married with three grown up children (31, 28, 24) and living in Melbourne. He is a passionate golfer with a 5 Handicap, has run over 20+ marathons so far and is an avid camper during his down time.
How Other Investors Have Benefited From Gary's Book
"Blueprint to Wealth – Financial Freedom in 15 Minutes a Week"

"Undoubtedly the best book on investing I have ever read. The conversational style, with the author as a mentor replying to questions from an inquiring potential investor, works well and keeps the reader eager for the replies."

Amazon Review by Dr Randy Juanta

"The book is easy to read as it is written in a conversational style as he dialogues with Iain – a fictional character who asks all the right questions – throughout the book. In summary I highly recommend this book to anyone interested in a disciplined way of growing their wealth. Not only are his methods backed by research, experience and statistical evidence, but it all just makes sense. It will serve as a great addition to the libraries of those just starting out to invest as well as the more seasoned investors. I know because I'll be utilising his methods in my own circumstance. My only regret is that I hadn't known about this approach and implemented it many years earlier!"

Amazon Review by Dr Peter Van Duren