Fund Your Long-term Financial Goals From The Stock Market!
Without complex analysis, research or continuously trying to guess what the market will do.
Take control with data-driven systems & techniques.
Training investors since 1995 with skills & strategies that outperform the market
Adrian P.

Member Since June 2016

"Clear, logical, easy to use system and excellent value for money."
Mike S.

Member Since February 2002

"Love the rigor and logic of the systems involved."
Graeme G.

Member Since December 2010

"Follow the rules and your expectations will be met."
Wakefield S.

Member Since September 2010

"I am impressed with the commitment to servicing members by Gary and the team."
Jeffrey S.

Member Since June 2014

"Every aspect of investing has been covered in an easy to understand process."
Allan L

Member Since February 1999.

"Has helped me keep my head above water financially in the stock market."
Keith L.

Member Since November 2010

"It is the best technical analysis based research, analysis and overall market information available, in my opinion."
Robert H.

Member Since February 2002

"The systems are easy to understand and put into action."
Colin D.

Member Since November 1997

"SWS has had a profound influence on our investment journey from unstructured guesswork to trade selection using the rules based strategy."
Sean R.

Member Since June 2017

"I am satisfied I have found a solid and reliable method of increasing my capital."
Brian T.

Member Since August 2000

"I have been using [the process] for 3 years and the results have been excellent."
Bevan R.

Member Since August 2019

"The signals are clear and concise and the risk management is excellent."
Len L.

Member Since June 2009

"Trust, reliability, performance over time, customer service, regular communication."
Rob P.

Member Since September 2009

"Share Wealth Systems are a firm who display integrity, transparency and have well researched products that work."
Geoff M.

Member Since August 2014

"Actionable, accurate analysis leading to higher performance that I have personally witnessed."
Mick B.

Member Since December 2007

"Improved probability of a profit with my selected shares."
Steve V.

Member Since August 2008

"I think the training is the main reason, while every stage of Share Wealth [Systems] is good, training, webinars, personal help is most important."
Garth G.

Member Since November 2005

"The System Works. I've enjoyed above market returns year after year."
Debra R.

Member Since December 2018

"Share Wealth Systems has been a delight to use. I acknowledge the way you [provide] support from the beginning to make sure we are set up to be successful."
Stephen W.

Member Since July 2018.

"Other companies offer you the promise of dream profits but can't deliver the goods."
Srinath P.

Member Since February 2017

"The tool is excellent, takes the hassle and emotion out of investing."
Are you a stock market investor who seems to repeat the same mistakes?
Too Many Large Loss Trades Or Selling Stocks That Continue To Rise?
Constantly Repeating The Same Mistakes?
There are three main obstacles that could be stopping you from achieving market beating returns over the long-term…
You get stuck deciding what stocks to buy and picking the right time to buy them
Most investors focus too much on deciding what & when to buy, causing hesitation & delay. Research shows that what & when you buy has the least effect on long-term performance of a portfolio. And it eats up so much of your precious time…


You are misled by "noise", resulting in poor, inconsistent decision-making
The stock market is surrounded by "noise" – news stories, analyst opinions, predicitons and other contradicting information leave you feeling overwhelmed & confused. "Noise" creates complexity & inconsistency, making it difficult to stay focused on making rational & unemotional decisions.
You succumb to short-term volatility and make unforced errors
Recency bias blinds you from seeing the market ever rising again, leading to mistakes that take you off your long-term course. You panic sell and hesitate buying back again, resulting in a continuous cycle of underperformance.

…
Learn how systemized investing helps you enjoy the stock market
Enjoy the process and the profits.
This non-conformist investing approach has generated a 101.71% return* over 6.9 years in the U.S. markets.
(*returns from 1 Jan 2016 to 30 Nov 2022; excl. flat fee of $85/month & excl. income from franking credits)
Acquire life-long investing skills & knowledge
Grow a portion of your investible capital over the next 7 years by around 50% more than a current investing path. Acquire the tools, skills & knowledge in a matter of weeks to start a journey to achieving consistent results.


Learn techniques honed over 25 years to block out "noise" and distractions
Master a definitive investing process that focuses on what you can control rather than being side-tracked by doomsayer headlines and sensational opinions.
Remain calm through periods of market uncertainty
Avoid the stress of market uncertainty by learning how to reframe up & down periods in terms of the probabilities of your systemized 'edge'. Develop understanding, confidence and perspective to embrace all market conditions.

"Give a man a fish and you feed him for a day. Teach him how to fish and you feed him for life."
The Systemized Investing Program
– How it works
Everything you need to become a consistently successful and efficient stock market investor.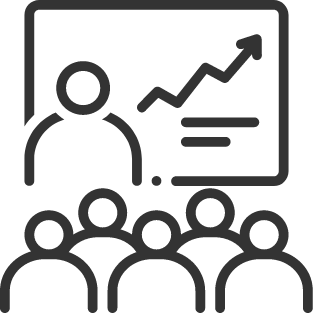 Expert Training
Work through a well-honed education, training & coaching Program to ingrain an approach that world renown investors & coaches use for their own stock market investing. Begin with 12 sessions of Foundation Training followed by unlimited sessions of ongoing coaching–done at your own pace. The Program includes our accountability follow-up process to ensure that you gain the necessary systemized knowledge, skills & tools.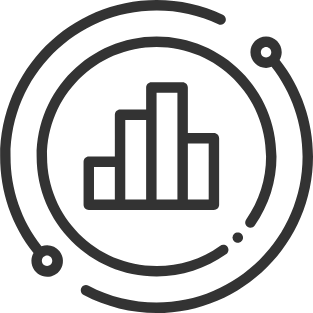 Systemized Process
Achieve financial success and emotional resilience with a systemized process. Whilst most know that 'the mechanical way' is the most consistent way to actively invest in the stock market, it still remains 'unconventional' with mum-and-dad investors because they stumble at the first hurdle of trying to develop a system. You get a ready-made trend-following system in this Program — backed with years of research and real-money results in live market execution.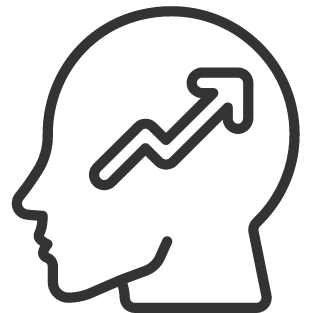 Mindset Coaching
It's one thing having a trend-following system with an 'edge'. It's another continuing to execute it. Especially during market retracements. Most don't have the necessary mindset skills to be successful in the market over the long-term. The Systemized Investing Program training material, guided by ongoing hand-held coaching, stands you in the best stead to develop the right mindset for long-term stock market investing.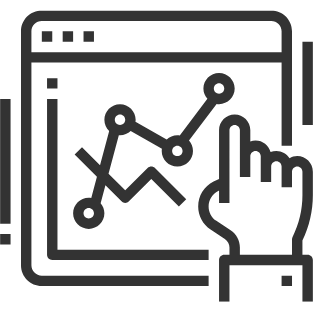 Investment Tools
Gain access to mature Portfolio Management, Charting and Mobile App software to make the SYSTEMIZED PROCESS as efficient as possible. You also get your own research and Simulation tools to research your own systems, if you wish. These tools are continuously improving with our in-house software development team.
Investor Community
Connect with like-minded individuals who've walked the same path before you. Benefit from the experiences of others, exchange ideas, and grow together.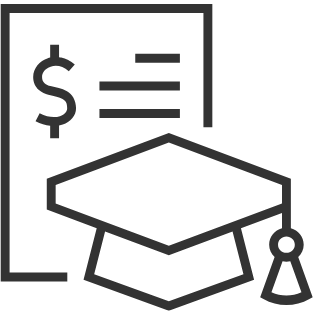 On-going Flat Fees
There is a monthly or annual flat-fee to cover daily stock market price data, and the ongoing coaching and software improvement. Either $85/month or $900/year.
Systemized Investing is exploited by world renown investors & coaches…
"That's why I find that my rules-based algorithmic trading, the algorithm is just an expression of my criteria…
…by having that algorithm operate next to me, in other words I'm doing my decision-making my way, and all my thinking is programmed into the computer so that there's parallel decision-making going on by the computer,… has been fabulous because that computer ain't got no emotions…taking the emotions out of it is a real real plus."
Ray DalioFounder of the world's biggest hedge fund firm, Bridgewater Associates, which manages $150 billion.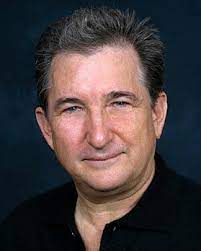 "What I've taught people to do over the years, is to use a mechanical system, not only to make money, not only to identify these collective and aggregate patterns,… but to learn accepting risk at the deepest levels of our trading identity, regardless of the conflicts that may arise in any given moment, of any opinions you may have,…
…you will eventually come to the realisation that the outcomes of every single trade is random. …. you really have to believe that at the very core of who you are, and when you do you will be able to execute your trades without any kind of conflict. That's where you want to get to. That's when you know you have arrived."
Mark DouglasAuthor of Trading in the Zone, recognised as THE pre-eminent material on the trading and investing psychology.
Better than subjective investing
You can't be consistent without being objective.
And you can't be objective without having a systemized process in place.
Unstructured, Subjective Investing:
You have constant UNCERTAINTY about which stocks to BUY / SELL
You're always GUESSING how much to invest in each stock, and leave cash on the sidelines
You buy stocks based on TIPS from family, friends, brokers, newsletters and newspapers
You're always trying to PREDICT the next crash, and you're unsure what to do when it occurs
You constantly feel DISORGANISED & STRESSED about your portfolio
Systemized, Objective Investing:
You have COMPLETE CLARITY over which stocks to BUY / SELL, and WHEN
AUTOMATED capital allocation means you know exactly how much to invest in each stock, always
You buy / sell stocks based on DATA-DRIVEN CRITERIA
You don't worry about the next crash, as you have a PLAN IN PLACE to guide you through it
You feel STRUCTURED & CALM about your portfolio because you know you're in control
Real results from real investors just like you
Our members share their stories…
If you answered "YES" to ALL these questions
then you're ready to take any of the next three steps…
Gain access to our short book that explains this systemized investing process in detail.
Book a free discovery call with our expert team and discover exactly how systemized investing can work for you.
Join The Systemized Investing Program & implement the exact investing process, tools and systems we've used to help investors scale their returns since 1995.