Real Results From Real Investors, Just Like You
Our members share their stories…
"I have been using SPA3 Investor for 3 years and the results have been excellent. The mechanical method is so good because there are no decisions to be made, just follow the signals. Paralysis by analysis had become a problem for me and now there is no analysis needed. The nightly alerts are excellent and have made it possible to travel and still follow the signals from afar without a computer."

Brian T

Member Since August 2000
"Trust, reliability, proven performance over time, customer service, regular communication. How has it changed my investing ? I've been a bit of a smart-a** over the last 8 or so years believing I knew how to invest in the stock market. My performance has proven otherwise. So now, while investing in the US market, I follow SWS signals, and my performance is much improved. For this I am grateful to Gary and his team."

Len L.

Member Since June 2009
"Share Wealth Systems are a firm who displays integrity, transparency and have well researched products that work.

It's not only about the provision of a well-researched trading system that has a demonstrated edge, it's the education they provide that helps traders stick to the process when the going gets tough and the market tests us."

Rob P.

Member Since 1 September
"Actionable, accurate analysis leading to higher performance that I have personally witnessed!"

Geoff M.

Member Since August 2014
"I think that training is the main reason, while every stage of Share Wealth is good, training, webinars, personal help is the most important."

Steve V.

Member Since August 2008
"The System Works. I've enjoyed above market returns year after year."

Garth G.

Member Since November 2005
"Transparency: an open traded portfolio that demonstrates the edge. Other companies offer you the promise of dream profits but can't deliver the goods."

Stephen W.

Member Since July 2018
"The tool is excellent, takes the hassle and emotion out of investing. Especially useful if you are a directional trader."

Srinath P.

Member since February 2017
"I started trading 20 years ago - had to scan manually for stocks, daily put in my trailing stops, each day recorded any changes to my portfolio. Somehow I still managed to be successful. Then I used Metastock - boy was that hard work. I gave up trading for a while, and when I wanted to get back into it, began to look at what else was available for me to use...
Share Wealth Systems has been a delight to use. I acknowledge the way you [provide] support from the beginning to make sure we are set up to be successful:
- installing software, - trading plan templates, - education, - portfolio manager.
This is vital for the beginner and you have made it so easy. Made the software intuitive and easy to use and there is great support to begin and then continue to learn.
As time permits, you generously share your insights, capturing the market moves and timely options for us to consider implementing. You have incorporated the portfolio manager - now tax time is so much easier and in an instant I know where I am at.
Gary, you are incredibly generous and we are very grateful for you, your passion and knowledge and how you're motivated to see others succeed in the trading world."

Debra R.

Member Since December 2008
"Follow the RULES and your expectations will be met."

Graeme G.

Member Since December 2010
"Love the rigor and logic of the systems involved."

Mike S.

Member Since February 2002
"It is a well-structured and easy to understand trading system that everybody should be aware of."

Mark F.

Member Since November 2018
"Clear logical easy to use system and excellent value for money."

Adrian P.

Member Since June 2016
"I have happily referred a friend, Susan B, to take up a SPA3 membership .

Your support is normally of such a high standard, but the guidance provided since the start of COVID has been even more extraordinary, helping me to retain investing confidence that has led to a profit result that has been outstanding.

You replied to me once many years ago in a seminar that this support is, "…what you pay me for", but I believe the service you provide is unmatched & truly inclusive, so I'll thank you again here so that you can't deflect the compliment!"

Grant C.

Member Since November 2009
"Has helped me keeping my head above water financially in the stock market. Integrity and honesty."

Allan L.

Member Since February 1999
"Improved probability of a profit with my selected shares, more confidence in trading and don't lose sleep with worry about what the market is going to do."

Mick B.

Member since December 2007
"It is a mechanical non-discretionary system which is proven to have an edge and is continually being improved with tested research. Also a high level of education on how to use the system for maximum success."

Peter J.

Member Since February 2012
"Every aspect of investing has been covered in an easy to understand process. It has helped me immensely and I wouldn't hesitate to recommend it to anyone who is wanting to learn how to invest. Even my own kids. Many thanks to you all in putting this system together."

Jeffrey S.

Member Since June 2014
"I am impressed with the commitment to servicing members by Gary and the team.

Over about 10 years of membership in SWS my confidence has grown in the product (previously I was more a value investor). I think this is because my returns have been, on the whole, good but also because of the research and constant feedback to members on the product and the investing world and the issues we confront as investors.

As a person approaching retirement, the issue of how to deal with volatility and protect capital through timing has been particularly important to me and I now think I can deal with this issue with growing confidence."

Wakefield S.

Member Since September 2010
"I believe in your research and philosophy. You and your team are accessible to all of us. You and your team are always striving to improve your system. I know that if wanted to communicate with you personally that all I have to do is contact you."

Boyd P.

Member Since April 1999
"It is the best technical analysis based research, analysis and overall market information available, in my opinion."

Keith L.

Member Since November 2010
"By following the buy and sell signals given by Share Wealth Systems, and as a long time stock trader, I am satisfied I have found a solid and reliable method of increasing my capital. It is furthermore a method a beginner with self discipline can easily and successfully use."

Sean R.

Member Since June 2017
"The systems are easy to understand and put into action. Your support services in terms of education, planning templates and regular video updates are all excellent.

Having traded stocks and options in Australia and the US for decades under my own steam I believe there is no better way to protect and grow capital than employing SPA3 strategies. One major advantage to me are the scans that get you into and out of the market at the appropriate time. Without the scanning capability it takes a lot of work to find investment opportunities or determine the time to sell and keep both decisions impartial.

Scanning makes it easy and far less stressful and makes the entire process mechanical!"

Robert H.

Member Since February 2002
"I have used the SWS trading software now for a long time. I have learnt to follow my trading system developed using SPA, and it has turned out to be very successful."

Trevor B.

Member Since December 2001
"SWS has had a profound influence on our investment journey from unstructured guesswork to trade selection using the rules based SPA3 Investor strategy.

In addition to online/phone support available whenever needed, SWS also maintains a quality education portal filled with material designed to inform and equip members with the psychological resources to trade the system as it was designed to be traded.

We were extremely fortunate to have attended two SWS Retreats where Mark Douglas was the key presenter. His insights and SWS methodology have been a winning combination in helping us achieve success in trading.

SWS presents a complete package, supporting us build skills and the right mindset to trade successfully."

Colin D.

Member Since November 2007
Successful Investing Simplified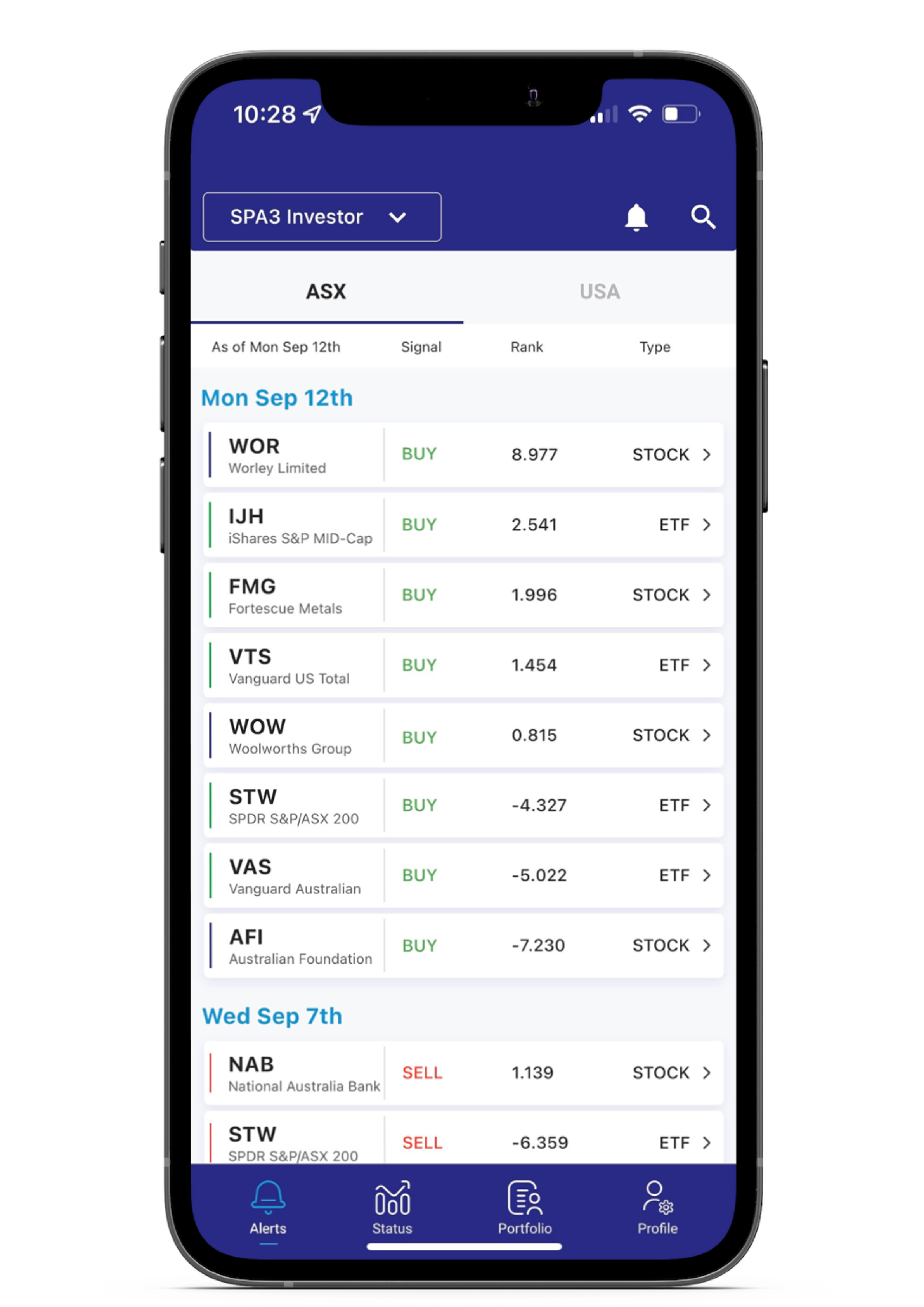 BUY & SELL Alerts delivered straight to your smartphone via the SWS Alerts App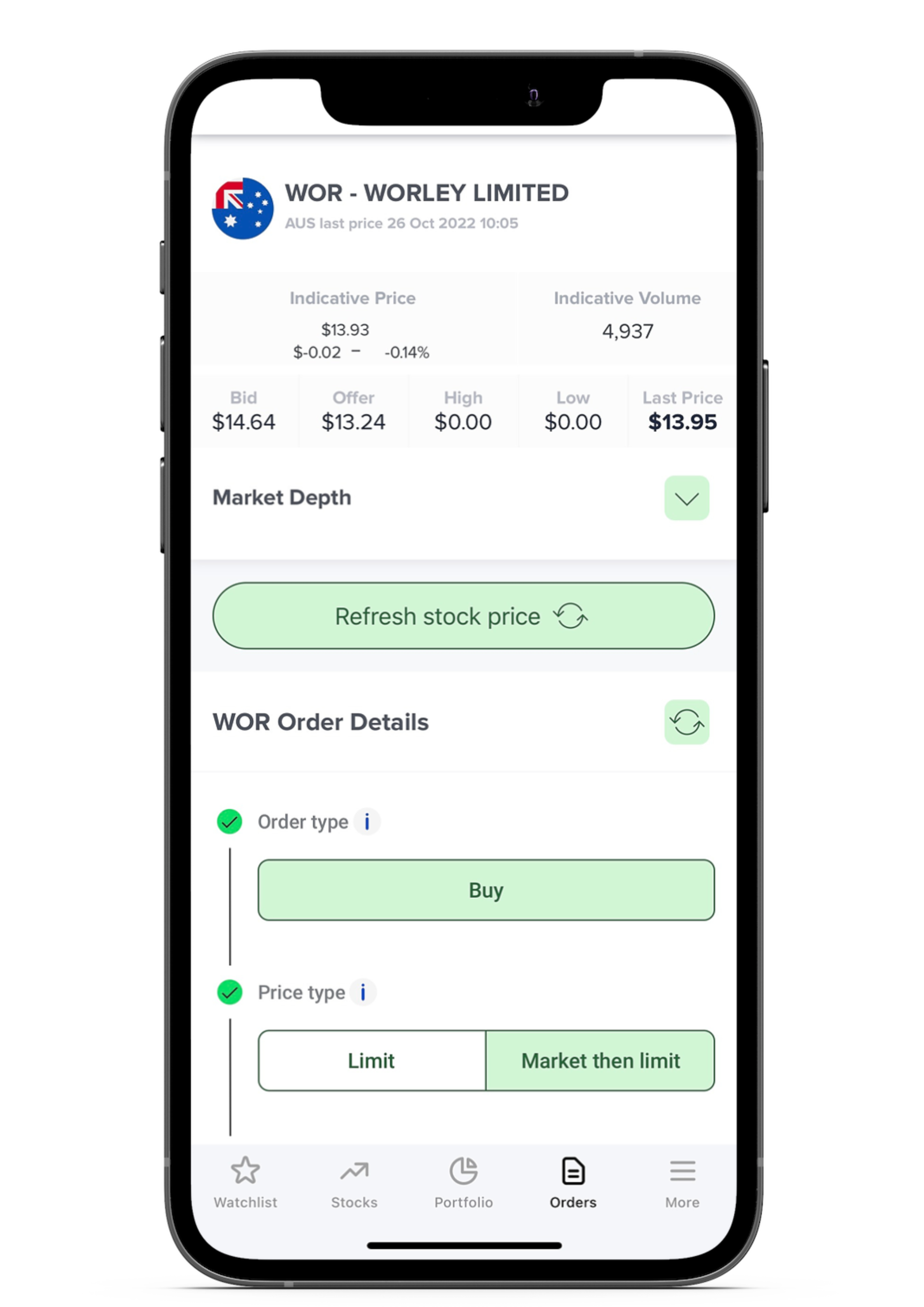 Using Buy & Sell Alerts, execute trades with a broker of your choosing
Keep up to date with nightly alerts and monitor for any Sell Signals
Monitor your portfolio performance with our all new Portfolio Manager tool, embedded into our fully functional charting package, Beyond Charts, & the SWS Alerts App.
With built in MONEY MANAGEMENT CRITERIA, you'll never second guess how many shares to buy again!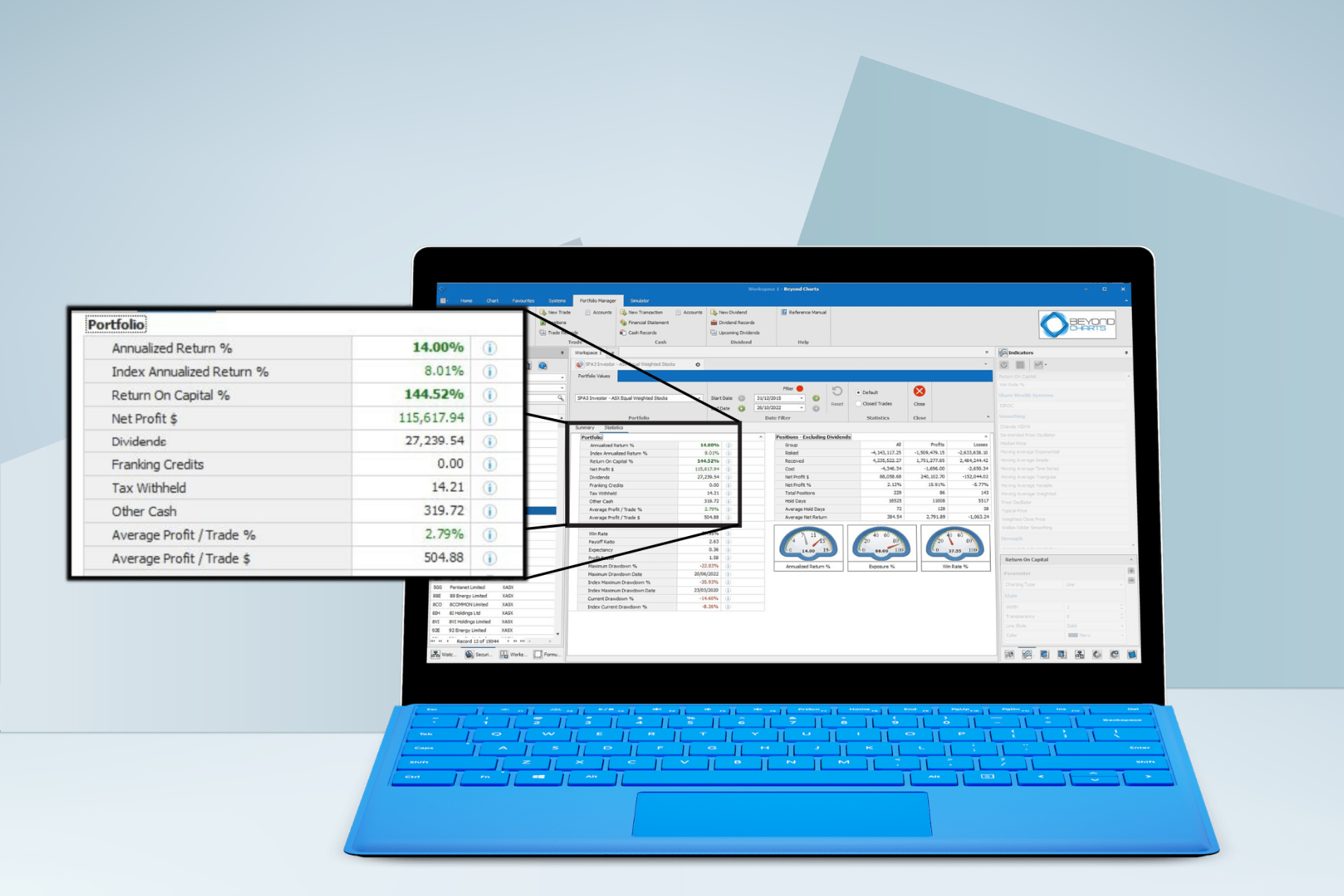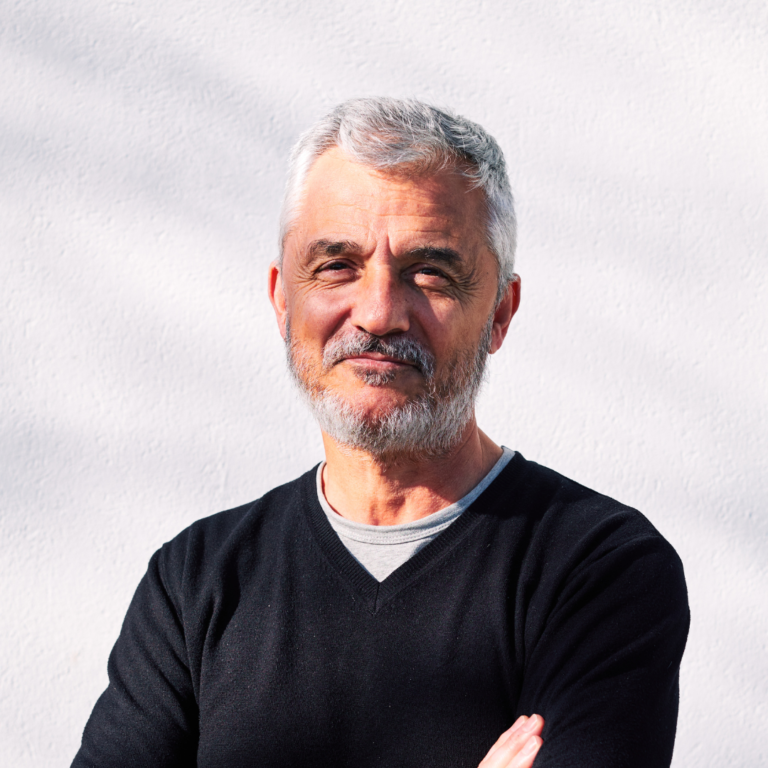 "Quality research, on-going product development, on-going education and coaching - all without additional fees.

Greg R.

Member since September 2021
Ready To Learn The Process?
Sign up for our FREE 7 Day Challenge and start learning the process today.